What Is a Wi-Fi Hotspot?
Wireless hotspots are wireless access points, typically in public locations, that provide internet access to mobile devices such as your laptop or smartphone when you are away from the office or your home. Typical Wi-Fi hotspot venues include cafes, libraries, airports, and hotels. Hotspots make it possible for you to get online wherever you go, but they come with some security concerns.
How to Find a Hotspot
Your wireless-equipped laptop and other devices, such as tablets and smartphones, may notify you when you're in range of wireless networks. If you don't receive a notification that there are available wireless networks in the area, go to the network settings to find area hotspots.
You'll find hotspots in many places. For example:
When you walk into a Starbucks or one of the many other coffee shops, your smartphone notifies you of the presence of a Wi-Fi hotspot. Each store has a home screen for its hotspot. After you accept the terms of the hotspot agreement, you're connected.
Restaurants that offer a hotspot post the information on a table tent card or at the entrance. You may need to ask for the password to sign on to the service.
When you stay in a hotel, ask the desk clerk for the Wi-Fi password or sign-in process. The service may be complimentary, or you may be charged a daily fee for its use.
Most airports offer free hotspots and display the login procedure throughout the terminals. Shopping malls also offer hotspots and may post login information around the mall.
Many bookstores have hotspots for their customers.
Libraries and other public buildings often have Wi-Fi hotspots.
A quick internet search for hotspots in [your city] (or in a city you are about to visit) will turn up a list of locations where you can access the internet. Although many are free, some hotspots require a fee or subscription.
Connect to a Hotspot
When you connect to a hotspot to use the internet, your web browser displays a web page that identifies the hotspot and lists the terms of use. If the Wi-Fi hotspot network is encrypted or hidden, get the security key and the network name (SSID) information from the hotspot service provider to locate and properly establish the network connection.
When a password is required, enter it and agree to the usage terms, which usually require you to be a decent, law-abiding internet citizen. Then, accept or initiate the connection to the hotspot's wireless network, which is identified in the network name.
Take Security Precautions When Using a Hotspot
The problem with using public hotspots is that they are open to the public. You could be sharing a connection with anyone at any time. A hotspot isn't your home or office password-protected Wi-Fi router. Hackers can hack a public hotspot easier than a private access point.
Here are some precautions you can take before you sign on to a hotspot:
Understand how your laptop or mobile device shares files and tighten the privileges. Mac laptops, for example, use AirDrop. Depending on your settings, a hacker could send a file to your Mac over AirDrop without your knowledge.
Turn off file sharing for public access folders on your laptop and other devices.
Install anti-virus protection for your Android phone, iPad, or any other device you use with a public hotspot. Also, activate the firewall on your device to prevent the transmission of malware from an infected device that is also connected to the hotspot.
Install a VPN on your device. A virtual private network encrypts all your web traffic, so even if you are hacked, your data is impossible to read.
Turn off automatic connections to nearby networks.
Turn Off Automatic Network Connections
Some laptops and mobile devices automatically connect to a hotspot when it is in range, but this is a bad idea for security reasons, particularly when the hotspot isn't password protected. In most cases, you can use a menu setting to prevent this. The location varies by device.
On an iPhone, click Settings > Wi-Fi and turn on the Ask to Join Networks toggle switch.
Many Android devices have a network notification setting under Settings > Connections > Wi-Fi > Advanced that can be disabled.
On Macintosh computers, go to System Preferences > Network and select the Ask to join new networks checkbox.
About Mobile Hotspots
When you're in a location that doesn't have a hotspot and you need to be online, your smartphone may be able to act as a mobile Wi-Fi hotspot. If your smartphone has this capability, connect to the internet using the cellular signal on your phone, then share that connection with your laptop.
Most cellular providers require that the mobile hotspot capability be set up ahead of time and charge a monthly fee for the service.
Using a mobile hotspot drains a phone battery much faster than usual, and the hotspot may use a significant portion of your data limit. Depending on the cellular network — 3G, 4G, or LTE — the speed of the connection may not be as fast as your home connection (with any except LTE), but when it's the only internet connection available, it may be worth it.
If you don't want to drain your smartphone battery, buy a stand-alone device that provides mobile hotspots. These devices require cellular connections and contracts. Also, the device must be able to access a cellular signal. If there is no cell coverage, look for a hotspot at a coffee shop or shopping mall.
Источник
What is wifi hotspot device
So you want some excellent information about the best WIFI portable hotspot devices?
No doubt you will get all here in this article that you desire.
What are Mobile WIFI Hotspot Devices?
By hot-spot, we refer to a location where people can get access to the internet.
It allows accessing the internet on your device quickly. These are the places where you can't build a wireless connection quickly.
Some common such placed are:
Education institution libraries
Internet cafe
Hotels
Some devices also act as a hot-spot; such devices are termed as hot-spot devices.
Wifi is a connection while the hotspot refers to a physical location.
Advantages and Disadvantages of Using WiFi Hotspot Devices for Internet Service:
It allows you to connect to the web anywhere.
No matter where you are, you can enjoy being online and do the fun things on the internet with the use of this technology. That's why it is much loved by people who travel.
You can also use to shop online no matter where you are.
It is also employed in airports.
Another importance of using it is that is used over all networks. There is no boundary in usage. You can use it with any device you want.
The only disadvantage in this regard is its security.
As many devices are connected form a single one, that's why they are not much secure. Also, the internet problems of today's world urge us to think about our online security.
Best Portable WIFI Hotspot Devices:
Your choice may vary in this case depending upon the amount of data you want to use.
If you intend to surf the web, then you are not in need of quite big data plan, but If you wish to do some significant work like connecting many devices at one time on the same network, then you should go for a big data plan.
Verizon Jetpack AC791L:
It provides a secure connection and has touchscreen controls and has a large battery that enables users to use the internet on mobile also for a long time.
You can use the internet through it on your laptop and many other devices.
ZTE buy 2 Smart Projector:
It is an Android-based projector.
You can use it for connecting the Internet for multiple purposes.
Some other devices include:
ZTE Mobley
AT&T Unit explore
ZTE falcon
Huawei e5330
However, your Smartphone itself can also act as a hot-spot device.
So if you have a good Smartphone, then you may not be in need of such tools because you already have this technology in your pocket.
WIFI Device For Home:
You would be glad to know that there are devices that can transform your home into a Smarthome.
You don't need to worry.
Let me clarify for you what I said above.
What Things to Consider When Buying WiFi Hotspot Devices?
This world of technology has given us much more than what we thought of, but we use the one that fits best to our need.
Same goes for buying hot-spot.
When purchasing a one, you must keep in mind what your needs are.
Don't purchase the one which is not sufficient for your needs and I also recommend you not to buy the one which offers much more than what you want.
Choose the one that is best for you.
This is because spending money on a thing which you don't need is entirely useless.
If you have a good Smartphone, then you don't need to buy any such device.
Modern Smartphones have built-in software by which your device will act as a hotspot, and you can connect to the internet through your any other device using it.
But there is one reason involved in buying such a device even if you have a Smartphone.
The reason is the battery.
If your Smartphone has a good battery, then the matter is closed, but if its battery does not last for a long time, then you are in need of buying this hotspot.
Free WIFI Hotspot Devices:
So you want to know about some free stuff also in this regard.
Let me tell you about some free stuff in this regard.
Lantern:
It is a mobile device by which you can enjoy the free wireless internet.
So enjoy surfing online through it.
Library Hot-spot:
You will have to register online first to avail of this excellent offer.
This allows you to get a device by which you will be able to connect to the internet from your laptop, PC, mobile or any other device of the sort.
To be eligible for this offer your age should be 18 or more than that.
Freedompop:
It also provides you with the free wireless internet.
Their basic plan is free.
So you can now enjoy being online with these fantastic devices.
What is a Smart Home Technology?
It involves controlling some appliances and other things in the home by devices that use WIFI.
1) Netcam:
It is a wireless security camera for your home.
Your home can be much safe with it.
It has a wide range.
2) Roomba980:
It is a robotic vacuum.
You can make it start cleaning your house at a particular time.
You don't need to be with it to clean.
It would automatically do this.
Thus such devices and much more like these help to make your home a smartphone with the use of modern technology.
Portable WIFI Hotspot App:
You can also go for this option to connect to the internet.
Some of the most common applications of this sort are:
WIFI auto connect
Mobile hotspot
What is 4G?
Its full form is the fourth generation and is used for mobile communication.
It is much more widespread than the previous ones that provided slow connection.
It allows data streaming at much higher speed.
Many mobile networks companies now offer these services with the sim card also.
The communication is wireless.
The concept was introduced by DARPA, a research-based organization. Now the 5G is coming with a big boom which will allow us to enjoy a super fast internet.
Conclusion:
You can understand its importance by the fact that it is also being used as a marketing weapon.
Some organizations offer free portable mobile WIFI hotspot devices with unlimited data with their products that attract customers to buy their products.
Thus it has made communication faster and much more comfortable for us.
Allen is a blogger from New York. Blogging is his passion and hobby. His goal is to make people aware of the great computer world and he does it through writing blogs.
Leave a Reply Cancel reply
This site uses Akismet to reduce spam. Learn how your comment data is processed.
Источник
Что такое Хот-спот (Hotspot) и как раздать интернет с телефона?
Данное название имеет достаточно много определений, и вы сейчас поймете почему. Давайте сначала разберёмся – что такое хот-спот? Хот-спот или по английский Hot-Spot состоит из двух слов. Первое слово обозначает – «горячий», а второе – «точка». Вот и выходит «Горячая точка». Тут у обычного человека сразу начинается путаница, ведь этим названием можно обозвать всё что угодно. И он будет прав! – Ведь значение этого слова зависит от контекста, и где оно встречается.
На сегодняшний момент двадцать первого века это слово чаще используется в беспроводных сетях. Wi-Fi Хот-спот (HotSpot) – если говорить обычным языком, то это стандартная точка доступа, которая раздаёт WiFi. Но подробнее об этом я расскажу чуть ниже в статье.

Как он работает?
На самом деле ничего сложного нет. Давайте разберём работу этого устройства по шагам.
Сначала устройство получает извне интернет пакеты. То есть он подключен к глобальной сети интернет. Доступ к которой предоставляет провайдер. Подключиться он может разными способами, как по проводу, так и по воздуху.
На устройстве настроена вай-фай сеть. К ней можно подключить любые аппараты с Wi-Fi модулем: ноутбуки, телефоны, планшеты, телевизор и т.д. В настройках есть ключ, с помощью которого и подключается внешнее устройство.
После коннекта, подключившийся клиент может иметь доступ как к интернету, так и к локальной сети Wi-Fi.
Многие путают вайфай и интернет, но это разные вещи. Дело в том, что Хот-пот может существовать и без интернета, я просто его ввёл в понятие для понятности. По сути, хотспот это маленькая коробочка, которая строить по воздуху беспроводную, или понятнее будет сказать – Wi-Fi сеть. А вот если настроить интернет и правильно подключить – то по беспроводной сети будет гулять ещё и интернет.
Разновидности
Если говорить строго, то хотспотов бывает три вида: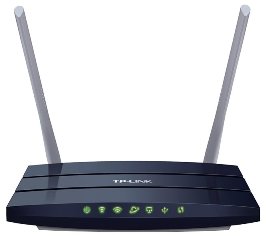 Стационарный — это ваш обычный домашний или рабочий роутер, который раздаёт Wi-Fi. С собой его никуда не возьмешь, и он постоянно стоит на одном месте. Данные коробочки имеют более серьезную производительность чем остальные.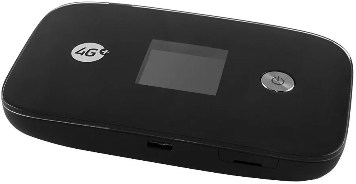 Переносной — это роутеры, которые работают на аккумуляторной батарее. А интернет получают от мобильного провайдера по стандартам 2G, 3G, 4G, LTE и скоро появится 5G. Те же стандарты, которые используются у вас на мобильнике.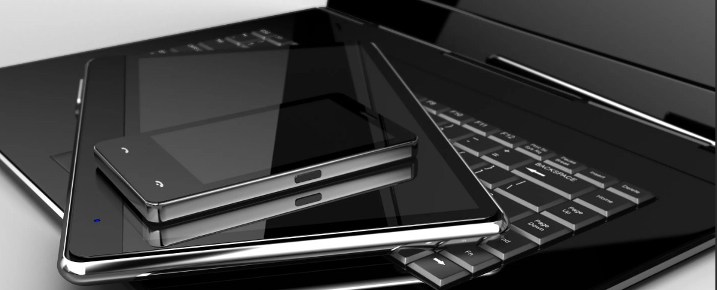 Мобильный – здесь в качестве раздающего Wi-Fi устройства может выступать любой аппарат с Wi-Fi модулем: всё те же смартфоны, ноутбуки, планшеты и т.д.
Более подробно про мобильный
Представьте себе, что у вас есть ноутбук, на котором вы хотите посмотреть сериал или фильм. А провайдер как на зло задерживается и проведет к вам интернет-провод только завтра. А вам скучно, и вы хотите себя занять. Но у вас есть мобильный телефон с интернетом.
Так вот – вы можете с лёгкостью превратить ваш смартфон в роутер и раздать с него интернет на ноутбук, чтобы скачать программы, посмотреть видео, фильмы, сериалы и т.д. Это очень удобно, когда другим устройствам срочно требуется интернет. Также вы можете раздать вай-фай сеть с интернетом, чтобы поделиться им со своими друзьями.
Настройка
Чуть ниже я кратко приведу инструкции по настройке этой функции на телефонах, планшетах и ноутбуках. Для начала убедитесь, что на устройстве, которое будет выступать как хот-спот включен и работает интернет. После того как вы всё настроите, уже можно будет подключаться к сети этого устройства. Но будьте готовы, что скорость может немного упасть.
ПРИМЕЧАНИЕ! Если вы будете раздавать беспроводную сеть с мобильным интернетом, то провайдер может начать ругаться, после того как вы зайдёте в браузер. Но у меня такое было только с YOTA, с MTS – всё было в порядке. Если данная проблема возникнет и с вас будут просить деньги – прочтите эту
статью. Там написана инструкция по МТС, но она подойдёт под всех мобильных операторов.
Android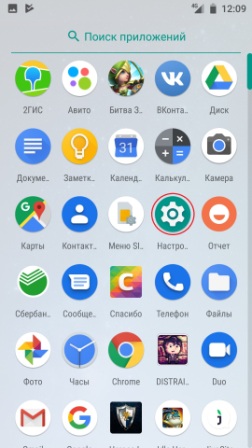 «Настройки»;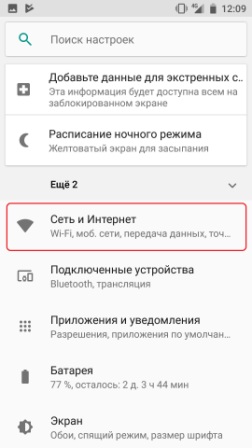 «Сеть и интернет» или любой раздел, связанный с интернетом;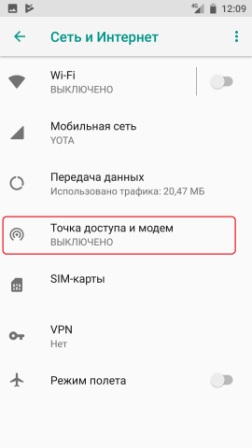 «Точка доступа и модем»;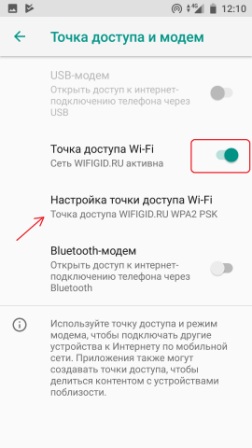 Теперь надо запустить точку доступа Wi-Fi. И ниже нажимаем на настройки.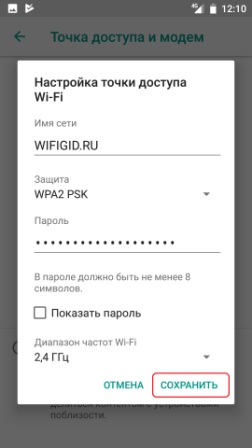 Теперь вводим имя сети и пароль от неё.
IPhone, IPad с iOS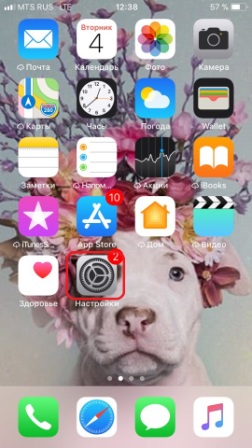 «Настройки»;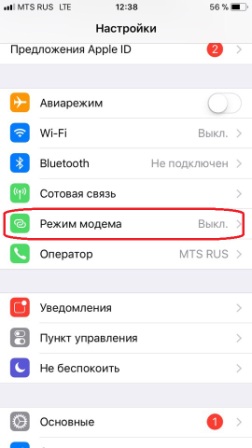 «Режим модема»;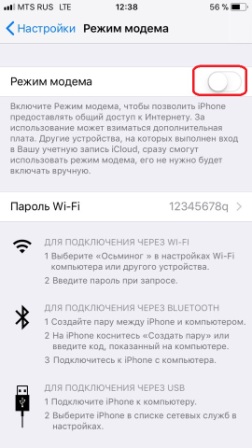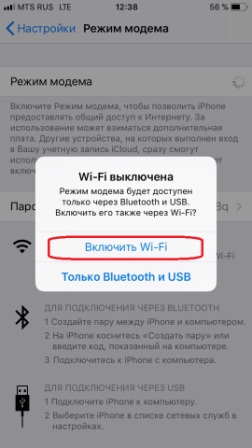 Выбираем первый вариант, если у вас был отключен Wi-Fi;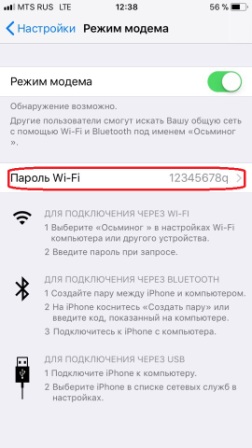 Вы увидите пароль от сети. Но можно его спокойно поменять, просто нажав на него и введя новое значение.
Windows 10
Для ноутбуков или компьютеров с WiFi адаптером.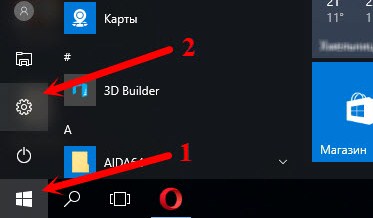 «Пуск»– «Настройки»;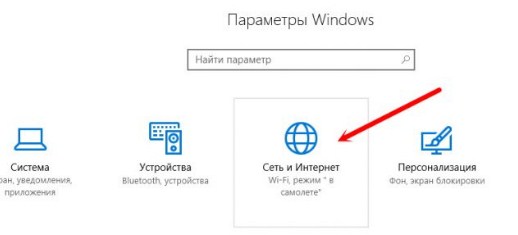 Выбираем раздел меню сети;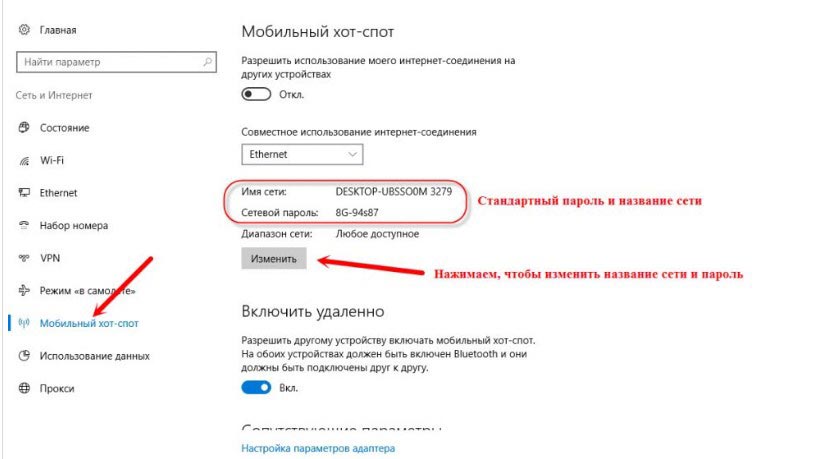 «Мобильный хот-спот»;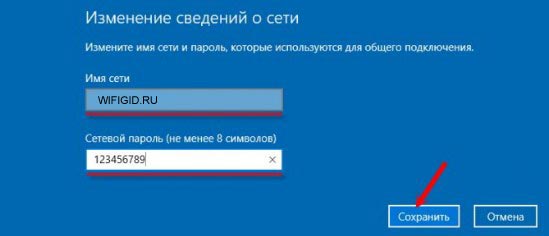 Теперь просто устанавливаем имя и пароль. Но можно эти значения поменять.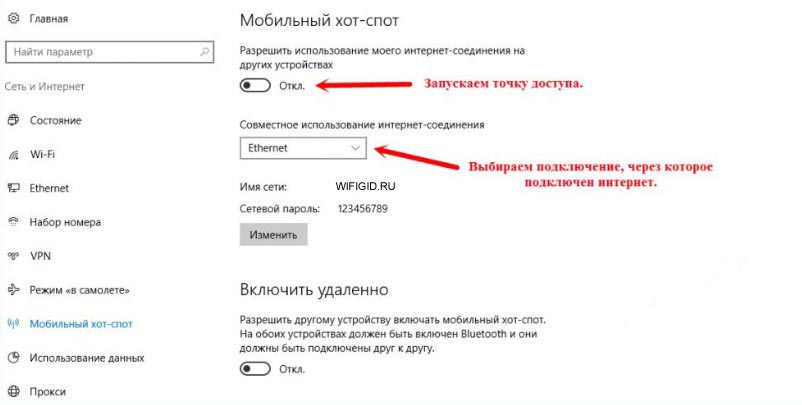 Вверху надо будет запустить службу с помощью бегунка, а также выбрать соединение, по которому идёт интернет: кабель, беспроводная сеть или 3G/4G модем.
Другие версии Windows
Более детальная инструкция уже написана мною в другой статье. Её вы можете прочесть тут. Для операционных систем Виндовс 7 и 8 лучше использовать программы или командную строку – обо всём этом я подробно и с картинками написал там же. Также в той статье описан ряд решений проблем, если устройства не подключаются.
Источник

AT&T Wireless Broadband
What's a portable WiFi Hotspot? And how can it help my business stay connected?
It's more important than ever to stay connected. Business tools like email, document storage, customer relationship management, video conferencing—even payroll and human resources—are moving to cloud-based solutions. Work demands requires a fast, reliable internet connection wherever business takes you.
But how do you know what networking technology is right for your business? What is an affordable, reliable solution for small business? A robust network for a medium to large company? Business owners don't have time to take a deep dive into what's the latest technology.
AT&T is here to help. This article offers valuable information on our portable WiFi hotspot and why it may make sense for your business.
In this guide, you will learn: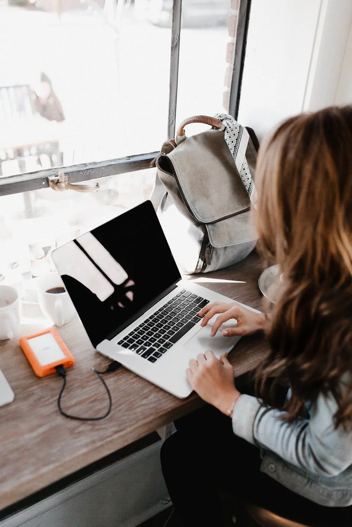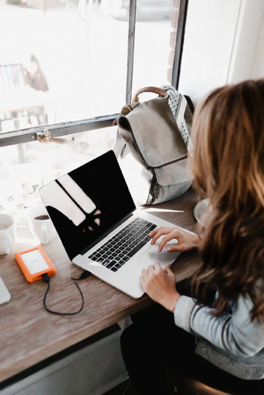 What is a portable WiFi hotspot?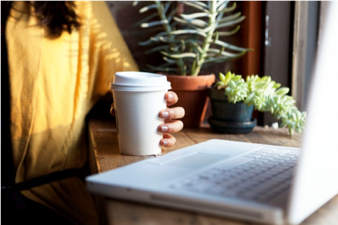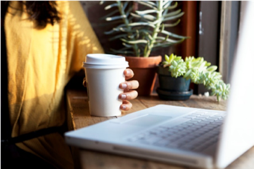 Where can portable WiFi hotspot devices be used?
How is a portable WiFi hotspot different than phone tethering?
What devices are available from AT&T?
The Newest Wireless Hotspot Routers
Netgear's Nighthawk Mobile Hotspot Router is the world's first commercial Gigabit Class LTE Mobile Hotspot Router to achieve maximum download speeds of 1 Gbps on the AT&T 5G millimeter network*, bringing the fastest possible internet connection to businesses on the go. Combining ultrafast download speeds, and support for the latest networks into one device, this premium mobile hotspot router provides the best internet connection experience possible whether it is used on-the-go, at home, or during your travels. With a very large 5,040mAh battery, the Nighthawk boasts all-day battery life, so businesses are always connected, even when away from the office.
*5G+ millimeter mobile network where available with compatible plan, powered by AT&T.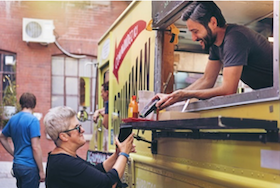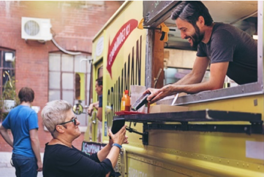 Compact 4G LTE Wireless Hotspots
The affordable, pocketable business WiFi hotspot from AT&T features 11 hours of battery life to get you through the work day while connecting up to 15 devices on the AT&T high speed LTE network. A sleek design and color display make it a breeze to use virtually wherever your business takes you.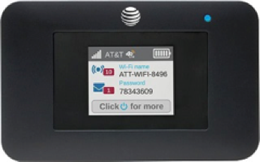 The bottom line
Portable WiFi hotspot devices from AT&T allow a business to connect teams and mobile workforce to the Internet in a safe, reliable network.
They are great for conferences, customer sites, worksites or an impromptu meeting at the local coffee shop with a prospective client.
AT&T portable WiFi hotspot devices provide the speed, reliability and security you need to collaborate, engage with customers and operate at the speed for any size of business.
Includes 10GB AT&T Dynamic Traffic Management, great for light data traffic.
Источник
What Is a Hotspot?
Click the wireless icon on your mobile device to reveal available Wi-Fi networks.
Choose the Wi-Fi network you'd like to use by selecting it or clicking "Connect."
For private Wi-Fi networks, enter the password or security key.
Start browsing, working, or playing online!
Learn about hotspots, including how to use them safely to obtain Internet access to your mobile devices via Wi-Fi 1 .
Learn about hotspots, including how to use them safely to obtain Internet access to your mobile devices via Wi-Fi 1 .
Hotspots—what are they, where are they, and how can you connect to them while protecting your privacy and security?
If you've ever tried to answer an email or surf the Internet from your mobile device in public—or even at the office or your house—chances are you connected to a Wi-Fi hotspot. Not only is this connection highly convenient, you also didn't have to use your smartphone's data. Not surprisingly, hotspots are becoming an essential part of public infrastructure—and our Internet experience.
Millions of people every day connect to public hotspots for their data needs. By some estimates, there are almost 200 million hotspots around the world, and there will be one hotspot for every 20 people on earth by 2018. Thanks to our modern always-on digital lifestyle, people expect to be constantly connected, and public Wi-Fi access points are expanding to a global network of hotspots to meet those needs.
Terminology
Before we dive in to how to connect to a hotspot and related security issues, let's define what we mean. While some people use the terms "hotspot" and "mobile hotspot" interchangeably, they have distinct meanings.
Hotspot: A hotspot is a physical location where people can access the Internet, typically using Wi-Fi, via a wireless local area network (WLAN) with a router connected to an Internet service provider. Most people refer to these locations as "Wi-Fi hotspots" or "Wi-Fi connections." Simply put, hotspots are the physical places where users can wirelessly connect their mobile devices, such as smartphones and tablets, to the Internet.
Mobile hotspot: A mobile hotspot (sometimes called a portable hotspot) is a hotspot that's just that—mobile! While a "regular" Wi-Fi hotspot is tied to a physical location, you can create a mobile hotspot by using your smartphone's data connection to connect your laptop to the Internet. This process is called "tethering." More on this process later.
Access point (wireless access point): A wireless access point (WAP) is a networking device that allows a Wi-Fi compliant device to connect to a wired network. The WAP can either be physically connected to a router or be integrated into the router itself. A WAP is not a hotspot, which is the physical location where Wi-Fi access to a WLAN is available.
Wi-Fi: Wi-Fi is the technology that allows your smartphone or computer to access the Internet through a wireless connection. It uses radio signals to send and receive data between your enabled device and the WAP.
SSID: A service set identifier (more commonly known as an SSID) is the unique name of a wireless network. You'll need to know the name of the wireless network to connect to it. Your computer or smartphone can search for available wireless networks; often people name their network for easy identification—anything from "Bob's phone" to "hotel guests" to "Get off my LAN."
Now that you understand some of the terms associated with hotspots, let's learn how to connect to them.
How to Connect to a Wi-Fi Hotspot
You probably connect your smartphone or laptop to the Internet via several Wi-Fi hotspots throughout your day, whether you're at your office, in your home, or at public locations like coffee shops and airports. Using hotspots is an easy way to keep connected to your busy life.
Connecting to a wireless hotspot is a simple process. Let's use your smartphone as an example. You want to answer an email at the airport while you're waiting for your flight, and you don't want to use your data. You can set your smartphone to notify you when it's in range of a wireless network, or you can find wireless networks through your phone's settings. The steps you need to follow to connect to the Wi-Fi hotspot will depend on the device—Android*, iPhone*, or another brand—but here is an overview.
Click the wireless icon on your device to see the names of nearby wireless networks. Select a wireless network; in some cases, you might also have to click "Connect."
Enter the security key or the password. Most wireless networks are secured and require a password to accept a connection. Some networks are unsecured or open and do not require a password; you should take care when accessing them as they could introduce a security risk.
Select the network type (home, work, or public, if you are on a Windows* device). Choosing the network type will establish a security level appropriate for your location. If you select "home" or "work," your device will be discoverable to other devices. Be sure to select "public" if you are in a public location like a coffee shop, hotel, restaurant, airport, and other similar locations.
Voilà! You'll be online in a flash.
Depending on where you are and the types of hotspots near you, you may be on either an open, unsecured wireless network or a paid/commercial wireless network. You may be asked to sign up for an account or use a paid service like Boingo* or iPass*, which offer various Wi-Fi access plans depending on how much time you plan use the Internet.
Let's say, though, that you can't find a Wi-Fi hotspot nearby. Read on to learn how you can use your smartphone as a portable hotspot.
Using Your Smartphone as a Mobile Hotspot
If you're in a location that doesn't have a hotspot and you want to connect your laptop to the Internet, you can use your phone as a mobile Wi-Fi hotspot through a process called "tethering." This allows your laptop to access the Internet and share your smartphone's data connection.
While the set-up steps vary depending on your smartphone and your Internet service provider, you can usually find the instructions in your phone's Settings or Manage Connections menu. For security, you'll want to make sure that you use a Wi-Fi password so that nearby Internet users can't access your phone or laptop. Also, be aware that tethering your laptop to your phone will use your phone's data allowance; so be sure to keep an eye on your usage to avoid any overage fees.
Now that you're connected, that's it, right? Well, not exactly. You should be aware that while using Wi-Fi hotspots is a convenient way to stay connected with work, family, and friends. Hotspot connectivity also presents some security risks.
Hotspot Security
One of the risks of being connected to the Internet is that the very technologies that help us keep up with our work and personal lives can be vulnerable to hackers and identity thieves.
When looking for a public Wi-Fi hotspot, be sure to connect your smartphone or laptop only to reputable providers—for example, the hotel's or coffee shop's wireless network. Be wary about connecting to hotspots that have misspellings such as Bongo instead of Boingo, as hackers sometimes use these seemingly innocent names to lure busy users who aren't paying close attention.
It's also possible for hackers to distribute malware (software that can damage or disable your computer) through an unsecured Wi-Fi connection, especially if you are using a file-sharing program over the same network.
Virtual Private Network (VPN)
If you have security concerns about using a public Wi-Fi hotspot, you could consider creating a virtual private network (VPN), which allows you to use to the Internet through an encrypted connection. While this can deter hackers because your data is encrypted, be aware that it will slow down your Internet access because of the processing power required to encrypt and decrypt your transmitted data.
Find a VPN Solution that Works
If you're interested in using a VPN to safeguard yourself online:
Invest in a monthly service. This is one of the most commonly used solutions. Make sure to do your research before you buy.
Consider purchasing a VPN-enabled router. There are several models on the market that make setting up your own VPN easy.
With more than 9 billion Wi-Fi-enabled mobile devices expected to be in use by the end of the year, the importance of hotspots and Wi-Fi in our lives really can't be overstated.
Источник