How to Use T-Mobile Wi-Fi Calling On The iPhone
When Apple announced that it'd be introducing Wi-Fi calling in the iPhone 6, iPhone 6 and some of the iPhones getting iOS 8, legions of tech reporters cheered. As of a few weeks ago Wi-Fi calling is available on the iPhone on T-Mobile in the USA and its coming to other carriers soon.
Why users wanted the technology so much comes down to ease of use. Wi-Fi calling isn't some new technology that allows users to place phone calls for free. For that iPhone users will have to try other services. Instead, Wi-Fi calling on the iPhone is all about extending the coverage a mobile network. In the United States Apple worked with T-Mobile to create a set of standards for Wi-Fi calling. When turned on Wi-Fi calling on the iPhone is a complete substitute for a wireless signal. Users can send text messages to their friends. Anyone who calls when an iPhone is connected Wi-Fi and has Wi-Fi calling turned on still gets the call, even if there's no cellular network reception. Switching between Wi-Fi calls and standard cellular calls is easy. Instead of hanging up users simply just walk outside of their wireless network and the iPhone switches to T-Mobile's cellular network immediately.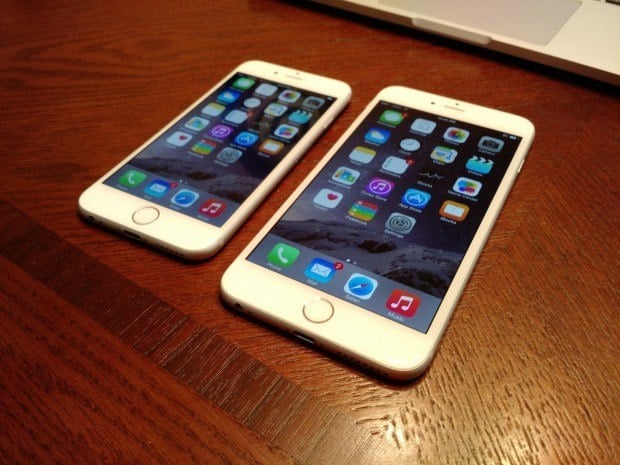 Wi-Fi calling has been around for ages, but it's never been as seamless as it is on the iPhone. Here's how to use T-Mobile Wi-Fi calling on the iPhone now.
First you'll need an iPhone running iOS 8, the latest version of Apple's mobile operating system. iOS 8 is free and available to any iPhone beginning with the iPhone 4s. That includes the iPhone 5, iPhone 5s and iPhone 5c. If you don't have iOS 8 already installed on your iPhone, here's how to get it. The iPhone 6 and iPhone 6 Plus come with iOS 8 out of the box.
Turn on your iPhone and unlock it by putting in your four-digit PIN. If you're using the iPhone 5s, iPhone 6 or iPhone 6 Plus then you've probably setup the TouchID fingerprint reader on your device. If so, place your finger on the iPhone's home button to unlock it.
Once you've successfully unlocked your iPhone, look for the Settings app on your device's home screen. It's represented by a silver cog. In our example it's sitting in the bottom right corner.
Inside the Settings app, scroll down until you see Phone settings.
Tap on Phone.
Tap on Wi-Fi calls.
Tap on the switch sitting beside Allow Wi-Fi Calls.
You've successfully turned on Wi-Fi calling on your iPhone but there's another step you need to take to be on the safe side. Because Wi-Fi calling doesn't include GPS information, emergency responders aren't able to find you in the event of an emergency. To make up for that, Apple allows you to update your address so that it can provide it to emergency responders in case something goes wrong. Tap Update Emergency Address.
Because this information is provided by the carriers themselves, you'll need to enter the information into a web page for your carrier. In this example our carrier is T-Mobile. Enter your address details and then hit Save.
Tap Close.
That's it. That's all the set-up you have to do. From this point on your iPhone will route calls through its wireless internet connection. If you already get pretty decent coverage in your area this won't be much of a change. You may notice that your calls sound a bit better, but that's it. If you typically don't get decent coverage at home or in your office then you'll notice a big difference in call quality. Text messages should find you more reliably and calls should sound crisp.
Wi-Fi calling means you don't have to keep your eye on your iPhone's signal bars, but it doesn't mean you don't have to watch how much time you talk. Even over Wi-Fi calling you're being billed for the minutes you use. For example, a plan that includes 500 minutes still translates to 500 minutes of Wi-Fi calling. If you have a plan with a set number of minutes, you'll need to stick to that set plan. If you have unlimited calling, you can use Wi-Fi calling to your heart's content.
One rather disappointing thing is that the iPhone 5c and iPhone 5s are the only older iPhones that can handle Wi-Fi calling. Users with those devices are also restricted in what they can do. For example, you can't use be on a call with either of these devices and switch between a Wi-Fi network and a cellular network, according to Recode. That's a shame, since that's supposed to be one of the huge benefits of having Wi-Fi calling built into the iPhone 5s at the software level.
As other carriers like AT&T and Verizon add Wi-Fi calling to their networks, this process will work on those carriers too. You don't need to make any changes to your wireless router or cable modem to get Wi-Fi calling on the iPhone to work.
Источник

T-Mobile WiFi Calling
I suppose I'm not purporting to have the step-by-step solution, but rather a potential solution should this be investigated by someone in the know? I'm trying to look up how to do this myself.
The only thing really holding me back from using this phone is the lack of support for WiFi calling. Otherwise, the recent phh-treble ROM has been entirely sufficient for me. I recently happened upon this thread on Reddit:
https://www.reddit.com/r/tmobile/comments/6yvu29/project_treble_and_wifi_calling/
It would seem that the only thing necessary to enable WiFi calling, you need a proper carrier configuration:
. T-Mobile uses a standard VoLTE / VoWiFi implementation working out-of-the-box in AOSP when the proper carrier configuration is included.
. It mostly requires the appropriate CarrierConfig vendor.xml overlay and a working AOSP build.
At first I assumed ROM developers would have to do potentially annoying proprietary stuff.
I'm almost wondering if a vendor.xml with an appropriate configuration could be ripped from a working device with WiFi calling (e.g., my old XZ1 Compact) and be repurposed for the Mix 2S.
jhs39
Senior Member
Member
Ulver
Senior Member
Member
Thanks to Ulver for helping with this. So how will you know if you are connected to Volte? Does the screen shows the word "Volte" on the upper right corner when you are connected, like one of my xiaomi phone used in China when I traveled?
Anyone has Tmo's volte and wifi calling experiences with Mi8, Mi Max3, Mi6 or even Vivo nex and Oppo find x? I really like these phones and am considering buying one of them
PS it looks like Tmobile Volte doesn't require Tmo side's authorization or support, as many chinese phones that are not sold in the US have Volte support. Wifi calling maybe is now the only one that needs Tmo's bake-ins. Thoughts?
Ulver
Senior Member
You can see the voLTE icon in the status bar. Unfortunately, WiFi calling is a no go.
jhs39
Senior Member
Thanks to Ulver for helping with this. So how will you know if you are connected to Volte? Does the screen shows the word "Volte" on the upper right corner when you are connected, like one of my xiaomi phone used in China when I traveled?
Anyone has Tmo's volte and wifi calling experiences with Mi8, Mi Max3, Mi6 or even Vivo nex and Oppo find x? I really like these phones and am considering buying one of them
PS it looks like Tmobile Volte doesn't require Tmo side's authorization or support, as many chinese phones that are not sold in the US have Volte support. Wifi calling maybe is now the only one that needs Tmo's bake-ins. Thoughts?
I think Volte worked on the MI A1 as well.
If you use a signal app it will show you have 4G. If you don't have working Volte when you make a call the data changes to 3G until you end the call. If the data stays 4G while you are on the call then Volte is working.
If you use an MVNO whether you get Volte can be a crapshoot. I use Mint Mobile for my primary service. Mint Mobile does not officially offer Volte but I have always gotten it on a variety of different phones. Mint Mobile does officially offer WiFi calling but they can't tell you which phones it will work on. My backup/emergency phone uses SpeedTalk which is another T-Mobile MVNO like Mint Mobile but there is no Volte or WiFi calling.
Источник
What WiFi Calling Is and How to Enable It on an Android Phone
WiFi calling can be a real lifesaver when your cellular phone network doesn't work. It's a great plan B to have if you need to always be available, whether it's for work or personal reasons.
You can also save some serious cash, especially if you're overseas. You won't have to deal with roaming or those annoying international charges that are usually ridiculously high.
There are other benefits to WiFi calling as well. Once you discover what they are, you'll wonder how you ever did without it.
What is WiFi Calling?
WiFi calling is just what the name indicates, but it doesn't require any special logins or apps. It allows you to either call or text using any available WiFi network instead of your cellular network. You can make a call to any number by using any WiFi network.
Keep in mind that carriers such as T-Mobile, Sprint, and Verizon will charge you if you are calling (even over WiFi) an international line that has a number based in the United States.
At least with Sprint, using WiFi calling won't go against your minute limits on your plan. You can still use apps while on a call, something that is definitely a plus. Check with your mobile carrier to see if they support it, and if they do, all calls and messages will appear like they always do on your logs.
How to Enable WiFi Calling on Android Smartphones
You may be asking yourself how you can know if your smartphone supports WiFi calling. If you have a recent high-end phone, there is a good chance that your phone supports it.
The steps to enable WiFi Calling on most phones are similar, but the first steps are always the same.
Go to "Settings" and look for the "WiFi Calling" option. If you don't see it, try typing into the search bar. The choice to tap to turn it on will be disabled by default. If you see a "Location Services Disabled" window pop up, select "Enable" and turn on Location.
If you notice that you're having trouble with WiFi calling, it could be because the WiFi connection is using an old router with standards older then 802.11. Just switch to a router that supports either the 802.11n or 802.11ac standards, and everything should be up and running again.
You'll know that you're using WiFi calling because the icon of a phone with a WiFi signal coming out of it will be turned on. If you move out of the WiFi range, the call may be automatically switched to a cellular network, but this is something you should check with your mobile carrier.
How to Turn Wi-Fi Calling Off on Android Phones
To turn off WiFi calling, merely follow the steps you did to turn it on but going to "Settings > Wi-Fi Calling > Turn Off." Remember that if the option is not there, you'll need to use the search bar.
This will only turn WiFi calling off, but if you want to deactivate it, you'll need to go to "Settings > Wi-Fi Calling," and at the top right choose "Deactivate Wi-Fi Calling." If you come across the 911 Registered Locations screen, just scroll down all the way to the bottom and follow the onscreen instructions.
Conclusion
Thanks to WiFi calling, you always have a backup option when it comes to calling. If your mobile carrier is having issues and you're unable to make a call, WiFi calling can definitely save the day. How often do you use WiFi calling? Let us know in the comments below.
Just a simple guy that can't enough of Technology in general and is always surrounded by at least one Android and iOS device. I'm a Pizza addict as well.
Источник
What Is T-Mobile Wi-Fi Calling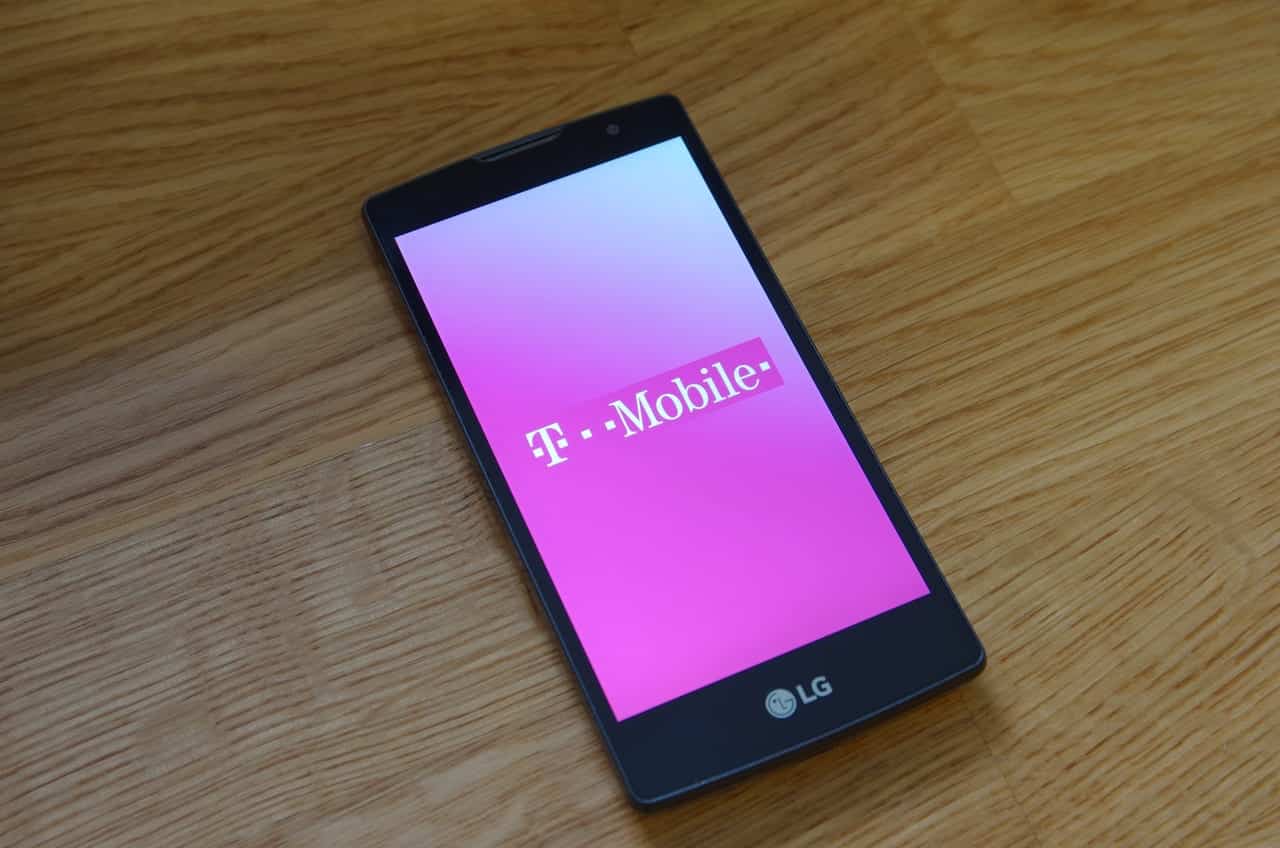 T-mobile is one of the most used telephone carriers in the USA and across the world. They are known for their amazing network quality that helps you stay connected across the world. They also got some highly interactive and amazing roaming plans that are the best way one can get to stay connected with their phone while traveling abroad. However, the world is changing and we have been seeing numerous options like WhatsApp, FB messenger, and thousands of other applications flooding the internet.
These apps have introduced several interesting features including voice and video calling that was a definitive plus to the popularity of such apps. If you are using any of the above apps for your communication, you must be aware that they offer you convenience, affordability, and super-fast connectivity.
Yet, there is a drawback and that requires both mobile devices to be connected with the internet. This way, you can place the calls over the internet through these free apps. The problem arises when one of the devices is not connected with the internet so you cannot place or receive calls.
Here, T-mobile comes to the rescue with its highly innovative plan. T-mobile never ceases to amaze us with one or another revolutionary innovation in the world of technology. They have created a method of hybrid calling that allows you to use WIFI, but you can call any number in the world.
Yes, the calls are placed through cellular networks, yet at your end, there is no cellular network used. But instead, you get to have the convenience of placing calls over the WIFI. To have a deeper insight into the technology, it would be best to understand what T-mobile WIFI calling is and how it works:
What is T-Mobile WI-FI Calling
T-mobile WIFI calling is an innovative feature introduced by the T-mobile for their consumers. It allows T-mobile users to place calls to any number in the world through their T-mobile WIFI calling account.
The best part is that even though these calls are placed on the cellular network and another person will be receiving these calls on their phone, you will be placing these calls over the internet. This service is only available for T-mobile users at the moment and if you are already using T -mobile carrier on your phone, you must check with them for this amazing service.
How Does it work?
Now, it might sound a bit too advanced for you to be able to call someone on their phone but use WIFI. Internet dialing is available and certain apps allow you the freedom to call any number through the internet. However, there are certain drawbacks of those apps that we will be discussing later in this article.
To understand the mechanism of T-mobile WIFI calling, you must know that the service is supported by T-mobile for their consumers only. That means, if you are a T-mobile consumer and you have activated the T-mobile WIFI Calling service, you can dial from your phone that has an active WIFI connection, and the other person will be able to receive the call on their cellular network.
T-mobile uses the faster connectivity and data transfer speeds of WIFI and enables you to have the ability to connect through any cellular network in the world. However, if the other person also has T-mobile WIFI calling enabled, they will be able to take your calls on the Internet connection and that will be the best way to have optimal call quality in all the terms.
Top Features
Certain top features make T-mobile WIFI calling highly popular and all the subscribers are using this service. These features include top-notch call quality, high-speed connectivity, no disturbances, and much more. Salient commendable features that one can enjoy by using T-mobile WIFI calling would be:
1. Call Quality
We all have faced issues over the cellular network of call quality. There is distortion in the voice, network error, weakness of signals, and sometimes slow connectivity that disturbs the communication experience greatly. T-mobile WIFI calling is solving all these issues and they have a dedicated network for WIFI calling set up. This dedicated network ensures that there are no disturbances and you can always enjoy an optimal calling experience with the best connectivity.
2. Affordability
There are certain plans that charge you for each call. That is one of the main reasons that people turned to those free calling applications that require internet connectivity such as WhatsApp. However, there are their own drawbacks as well. T-mobile has stepped up the mobile carrier game with its interactive calling packages over the WIFI. They are also offering you unlimited plans so you can call anywhere in the US without having to worry about additional call placing costs.
3. Convenience
Why pay for those hefty cell phone bills if you can have the convenience of calling everyone from your number over the WIFI. If you mostly are around a WIFI network like your home and office. This would be the perfect choice for you as it allows you to call any cellular network and any number in the USA without worrying about those bills or signal strength on your phone. The unlimited offer is truly seamless and you will never have to worry about topping up your phone or paying those bills to be connected via phone again.
Now, since you are aware of all the details that are involved, it is the time that you know how to set-up T-mobile WIFI calling and what will you need. The process is pretty simple for all those who are T-mobile subscribers. You just need to have an active T-mobile connection and have to be in the USA.
The rest is easy, you just need to enter a 911 address and must have a phone that supports T-mobile WIFI Calling. There are no other obligations or necessities for using this service. Except that you will require to have a WIFI internet. You should be aware that T-mobile WIFI calling does not support WIFI hotspots.
Источник
What is Wi-Fi calling, and how does it work?
Network coverage has been steadily improving, but there are still many people around the world who can't get a decent phone signal in their homes. There are gaps in many networks, particularly in rural areas, as a quick glance at Open Signal's coverage maps reveals. Wi-Fi calling could be the answer.
What is Wi-Fi calling?
Wi-Fi calling allows you to seamlessly use any Wi-Fi connection to make or receive calls when your network signal is weak. If you're at home and there's a dead spot in the back bedroom, or the bars on your smartphone drop down to one when you go into the bathroom, then your phone can automatically switch to your home Wi-Fi network and use that to make and receive calls.
The beauty of Wi-Fi calling is that it should work seamlessly. Assuming your carrier supports it, you've activated the appropriate setting on your phone, and you're connected to a Wi-Fi network, then it should kick in automatically whenever you need it. All the calls you make and messages you send through Wi-Fi calling appear as normal in your usual messages app and call logs.
The icon in your notification bar might change to a small phone receiver with a Wi-Fi or VoLTE (short for voice over LTE) icon above it, but, apart from that, you shouldn't notice any difference between Wi-Fi calls and regular calls through your mobile network.
Bear in mind though, while Wi-Fi calling should be capable of handing over to the network if you move out of range of the Wi-Fi router, there's a chance it will pause or drop the call. It depends on your carrier, network, and device.
Checking with your carrier
Different carriers have different policies regarding Wi-Fi calling, so your first port of call in trying to set it up is your carrier. In some cases, you might need to pay extra or jump through some hoops to activate Wi-Fi calling. Below are some pages on Wi-Fi calling from the four major U.S. carriers to help you get started:
Make sure that you read the terms and conditions carefully — calls and messages made using Wi-Fi calling are not necessarily free. In fact, carriers may charge their usual rates or subtract them from your plan allowance. Make sure you check to avoid any nasty surprises on your phone bill. You may also find that the feature doesn't work overseas.
Carriers can also decide which devices they'll support, so even if your phone is capable of Wi-Fi calling, you should confirm that the carrier allows it on your device.
Once you've confirmed that your carrier supports Wi-Fi calling for your phone and you've activated it on your account, you'll need to make sure your phone has the right settings turned on.
How to turn on Wi-Fi calling on an iPhone
It's easy to activate Wi-Fi calling on an iPhone, but you will need to have an iPhone 5C or later.
Go to Settings > Phone > Wi-Fi Calling and toggle it on.
How to turn on Wi-Fi calling on an Android phone
Activating Wi-Fi calling on an Android phone is just as easy, but the exact location of the setting may vary. For most Android phones:
Open the Phone app and tap the menu icon (aka, the three vertical dots at the upper-right corner). Then, tap Settings and you should see a Wi-Fi calling option that you can toggle on.
For some Samsung Galaxy phones:
Go to Settings > Connections > More connection settings and you should see a Wi-Fi calling option.
Just to complicate matters, some carriers put the setting elsewhere. For example, to activate the feature on Verizon:
Go to Settings > Advanced Calling and you should find an Activate Wi-Fi Calling option.
If you're having trouble getting Wi-Fi calling to work on your Android device, refer to your carrier's website for specific instructions.
There's really just one tried-and-tested way to see if your Wi-Fi calling service is working correctly. Users have to see that the Wi-Fi symbol is in the upper left-hand corner of their phone's screen. The little icon is usually next to your carrier's name. Be sure not to confuse it with the inverted cone Wi-Fi symbol; that cone icon usually is just a representation of how strong your signal is.
There are a few steps to follow to see whether your Wi-Fi calling feature is working or not. First, turn on Airplane mode. Then, turn only your Wi-Fi service back on, and connect to a secure local network. You should see the Wi-Fi icon appear, and from there, you can make or receive Wi-Fi calls. You'll find that this feature is handy in places where your provider's cell coverage doesn't fully reach. By using this feature, you'll also stop your phone from having to continually search for a stronger cellular signal. It'll give your phone and battery life some relief.
Alternatives to Wi-Fi calling
Wi-Fi calling isn't supported by older phones and even some newer devices, depending on your specific carrier. If you're in that boat, there are a few other helpful options you can try out. First, try checking out the communications apps available in your device's app store. One downside for this option; You'll have to call other people who also have that specific app installed. For example, if you're using WhatsApp to message others over Wi-Fi, your friend will also need to install it to receive messages because they're only sent within the platform.
Источник